Hi! Thanks for the good game (and for providing the Linux version). I've just started playing it and it's really fun so far.

If you don't mind, I'd like to made a feature request. Right now the speech of our main character is too similar with the speech from the NPC, so for some instance I found it a bit hard to differentiate them (especially since English is not my native language). For example, see following image: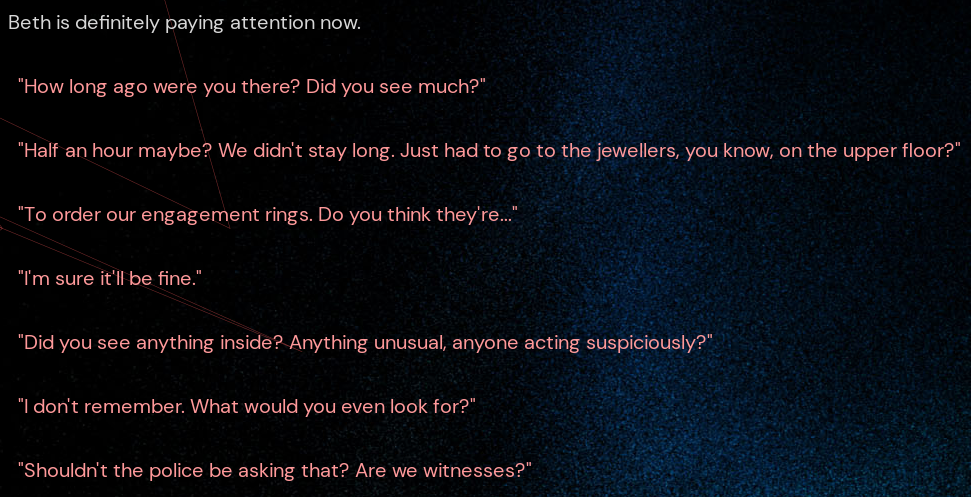 It might be just me, but I found it a bit hard to see where Beth stop talking and where NPC begins. Could you make some change to make the difference more obvious. Maybe indent the NPC speech or change the NPC color for a bit?
Thank you!
EDIT: No pressure or anything though, since this issue is really minor and it's not really affecting the gameplay (and it's already fun to play and read as it is).